We are planning on doing a day trip from San Sebastian along the coast as far as Comillas
The trip is about 2 hours 20 minutes. Looking on google earth its' amazing.
First stop will be
Elantxrobe. Elantxobe is a small fishing village built on a very steep hillside nestled between a cliff and the sea. It's streets are very narrow.
This is just one of many little fishing villages and they all look divine.
According to google maps they plan out the route as going inland quite a bit but there is a coastal road - Bi3438. It runs beside the water, it's quite narrow but would be so much better than the inland road.
We would get the whole feel of the place so much better. I don't think we'll be able to do the whole coast as it will take too long - Elantxtobe is about an hour from San Sebastian.
From there we'll skirt round Bilboa and head back along the coast - along E70 mostly to Santillana del Mar - about an hour and a half. This village sounds so divine - picture perfect with colourful cobbled streets and ancient buildings.
The last little village we plan to visit is Comillas which is only 20 minutes from Santillana del Mar.
It has cobbled streets, a golden beach and a Gaudi designed building.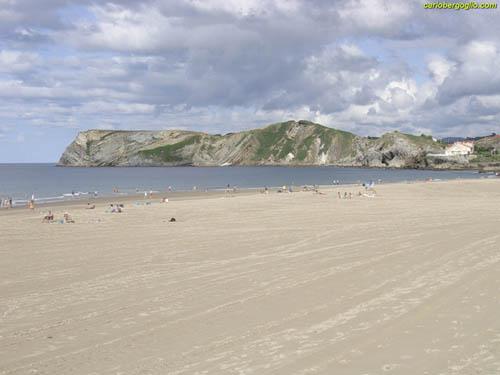 We'll then head back to San Sebastian for the night.